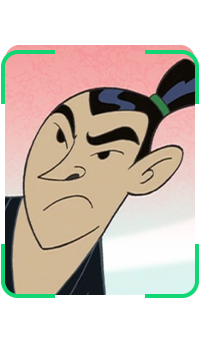 Fukushima
| | |
| --- | --- |
| Full Name: | Unknown |
| Alias(es): | No Known Aliases |
| Gender: | Male |
| Age: | Unknown |
| Build: | Slim |
| Hair: | Black |
| Eyes: | Black |
| Skin: | olive |
| Hometown: | Unknown |

Professional Info
Profession(s):
 
High School Student, Ninja
Affiliation(s):
 
Yamanouchi Ninja School (Former)
Relationships
Relative(s):
 
No Known Relatives
Friend(s):
 
No Known Friends
Love Interest(s):
 
No Known Love Interests
Pet(s):
 
No Known Pets
Nemesis:
 
Ron Stoppable
Behind the Scenes
First Appearance:
 
"Exchange"
Voiced by:
 
Dante Basco
Fukushima was a student at the Yamanouchi Ninja School. He betrayed them when he allied himself with Monkey Fist, whom he told the location of the Lotus Blade.
Appearance
Personality
Fukushima exhibited a superiority complex and prejudice to those different than himself, something that Master Sensei warned him against.
Biography
When he allied himself with Monkey Fist, they were able to steal the Lotus Blade and capture Yori. After Yori was captured, Fukushima agreed to help Ron in rescuing her, but it was a trap, which he was purposely leading Ron into. Ron then defeated Fukushima by tapping into and channeling his Mystical Monkey Power for the first time, with less than a week of ninja training.
Abilities
Fukushima appeared to be a very skilled martial artist.
Relationships
He had a rivalry with Ron Stoppable, who was an exchange student at the Yamanouchi Ninja School, and frequently called Ron "Outsider." He also laughed whenever Ron made a mistake during training.
Gallery
Behind the Scenes
Voiced By
Fukushima is voiced by Dante Basco.
Episode Appearances
Season 2
Production
Number
US Broadcast
Number
Episode
225
32
Exchange
References
Ad blocker interference detected!
Wikia is a free-to-use site that makes money from advertising. We have a modified experience for viewers using ad blockers

Wikia is not accessible if you've made further modifications. Remove the custom ad blocker rule(s) and the page will load as expected.