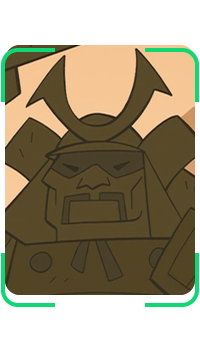 Toshimiru
| | |
| --- | --- |
| Full Name: | Unknown |
| Alias(es): | No Known Aliases |
| Gender: | Male |
| Age: | Unknown |
| Build: | Unknown |
| Hair: | Unknown |
| Eyes: | Unknown |
| Skin: | Unknown |
| Hometown: | Unknown |

Professional Info
Profession(s):
 
Unknown
Affiliation(s):
 
No Known Affiliations
Relationships
Relative(s):
 
No Known Relatives
Friend(s):
 
No Known Friends
Love Interest(s):
 
No Known Love Interests
Pet(s):
 
No Known Pets
Nemesis:
 
No Known Nemesis
Behind the Scenes
First Appearance:
 
-
Voiced by:
 
-
Toshimiru was the original master of Monkey Kung Fu, and had Mystical Monkey Power.
Toshimiru is the founder and creator of the Super Secret Ninja School of Yamanouchi Ninja School which very few even know exists. He used the Lotus Blade in order to carve the school.
Physicality
Appearance
Personality
Abilities
Biography
Relationships
Family
Friends
Love Interest
Enemies
Paraphernalia
Clothes
Equipment
Quotes
Gallery
Trivia
Alternate Versions
Behind the Scenes
Voice Actor/Actress
Episode Appearances
Season X
Production
Number
US Broadcast
Number
Episode
XXX
X
XXXX
References
Ad blocker interference detected!
Wikia is a free-to-use site that makes money from advertising. We have a modified experience for viewers using ad blockers

Wikia is not accessible if you've made further modifications. Remove the custom ad blocker rule(s) and the page will load as expected.