Just wanted everyone to know that we are now being promoted on the main page of Wikia. The promotional image was accepted and we can now be more easily found.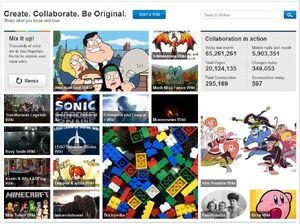 Also, we are still in the process of updating the main page, so please visit the Sandbox and let me know what you think.
Also, go to the Main Page Redesign forum topic and give feedback on the main page header image, or anything else concerning the redesign.
Ad blocker interference detected!
Wikia is a free-to-use site that makes money from advertising. We have a modified experience for viewers using ad blockers

Wikia is not accessible if you've made further modifications. Remove the custom ad blocker rule(s) and the page will load as expected.